Register now for the 3D Workshop at COGS January 30-31, 2018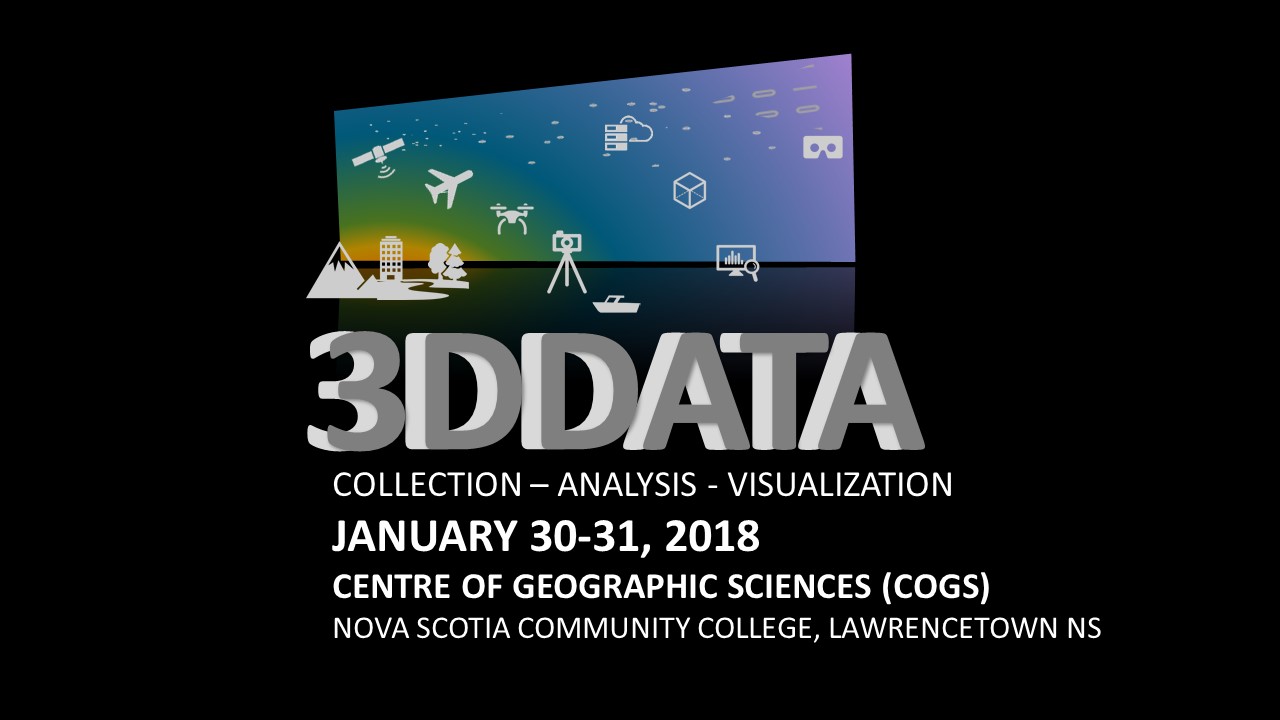 Register using the link below
Exhibitor space still available.
Also, there are still some presentation spots available.
Hello fellow geomatics professionals
With the success of last year's CIG-GANS Coastal Mapping Workshop at COGS, we have decided to host another workshop at COGS on Jan 30-31.
CALL FOR PRESENTERS AND EXHIBITORS: 3-D WORKSHOP, COGS JAN 30-31, 2018
This event will focus on the exciting and emerging field of 3-D technology. We are looking for presenters and exhibitors to discuss 3-D data collection (indoor and exterior), as well as new methods to process and analyze 3-D data and perhaps the most exciting is the new methods to visualize and use 3-D data, for example using augmented reality and virtual reality.