AGRG Research Featured by CBC
CBC featured the AGRG Coastal Research Team in a series of reports and articles Friday and Monday regarding oil spill preparedness and rockweed harvesting research.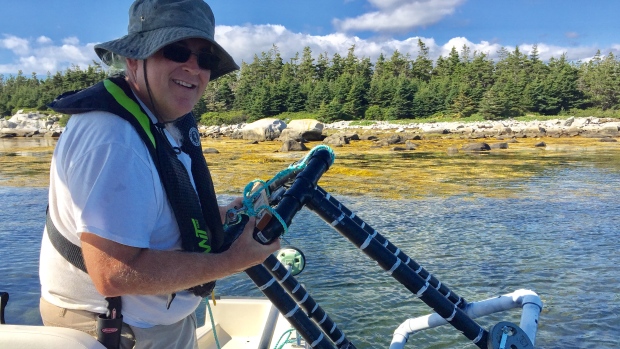 (Shaina Luck/CBC)
Featuring Oil Spill Preparedness Research
On Friday September 8th CBC's Shaina Luck compiled a series of news items focused on AGRG's research in oil spill preparedness. CBC aired a story on Information Morning on CBC Radio One (listen below) as well as released a companion web article (How mapping coastal areas could prepare for an oil spill) featuring AGRG. Also, the CBC News: Nova Scotia at 6:00 included a report showcasing AGRG (watch below).
Featuring Rockweed Harvesting Research
CBC continued their coverage of AGRG's research on Monday September 11th where Shaina Luck focusing on research being done with Acadia Seaplants and harvesting rockweed on the South Shore of Nova Scotia. CBC released an article on their website (Research may reveal mysteries of Nova Scotia seaweed) as well as airing another CBC News: Nova Scotia at 6:00 story on CBC TV (watch below).