AGRG Celebrates Another Successful Delivery of Year-End Reports
We at AGRG are celebrating another successful delivery of year-end reports with a pizza party! Also, we are saying goodbye to Kate as she goes on a 6 month sabbatical.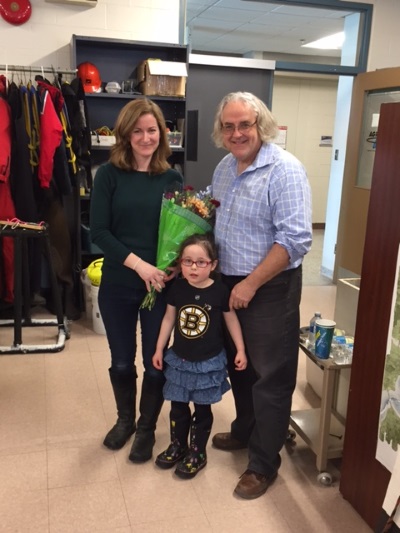 Kate Collins and daughter (Maia) with Dr. Webster
However, it is not just pizza and leisure because not all projects end on March 31st and, what's more, there is the dawning of many new projects. Now is the time to start planning because...
...field season is calling and we are preparing to embark!