Successful Workshop of NSERC Funded NSCC-Industry Research!
Over 75 attend the Workshop of NSERC funded NSCC-Industry research projects utilizing NSCC's Topo-Bathymetric lidar sensor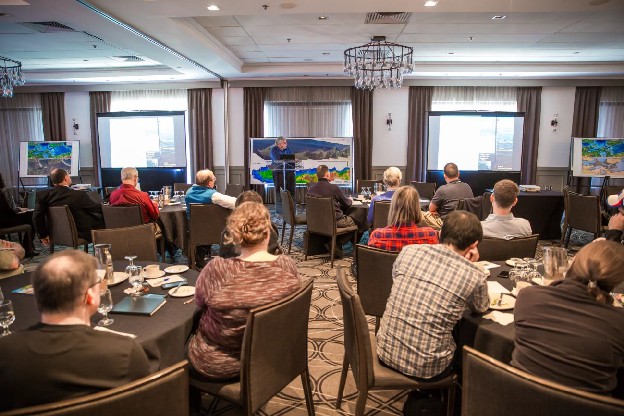 Figure 1 Dr. Tim Webster, research scientist at NSCC-AGRG, Middleton, NS presents some results from one of the many NSERC funded industry projects that utilized the topo-bathy lidar sensor.
Over 75 people attended the workshop on March 1 to hear about the unique and specialized equipment that researchers at AGRG-NSCC have been using. The Chiropetra II, a topo-bathymetric lidar sensor from Leica Airborne Hydrography, capable of mapping the topography on land and the submerged bathymetry, was purchased through a grant from the Canada Foundation for Innovation and Nova Scotia Research and Innovation Trust in 2013. Researchers at the Applied Geomatics Research Group (AGRG), Annapolis Valley Campus, NSCC, Middleton have partnered with NSERC and private sector companies to conduct research projects to demonstrate the utility of this technology to solving real- world problems. In addition to the NSERC projects, NSCC researchers presented on projects with the Department of Fisheries and Oceans (Gulf region & Maritimes region) for various coastal mapping applications. In addition to presentation from AGRG researchers, Gordon Deveau, regional director of NSERC presented on the college funds available to industry (ENGAGE and ARD), and Anders Ekelund, Director of Airborne lidar solutions at Leica Geosystems, from Sweden presented on topo-bathymetric lidar technology, and Lucas Fraser of Leading Edge Geomatics presented on a recent international project using NSCC's sensor to map Beaver Island, Michigan for NOAA. In addition to the presentations, the crowd made up largely of industry, government and academia officials had time to connect with each other and AGRG staff during the breaks and at lunch. The last hour of the workshop was dedicated to a discussion of the technology, applications and challenges of some organization to manage large datasets. Researchers at NSCC-AGRG plan to conduct surveys throughout the Maritimes in July 2016 of this year. Interested industry partners who wish to take advantage of the funding opportunities with NSERC can contact Dr. Tim Webster to discuss the application process. NSCC-AGRG are open to other partnerships from government and academia to further research this technology and coastal and fresh water applications. Email: Tim [dot] Webster [at] nscc [dot] ca.

NSERC NSCC-industry partnership projects presented included those with: Acadian Seaplants, Leading Edge Geomatics, Stantec Consulting, Pieridae Energy, Parsons Investments, CBCL, and future project with Aquadelights Seafoods.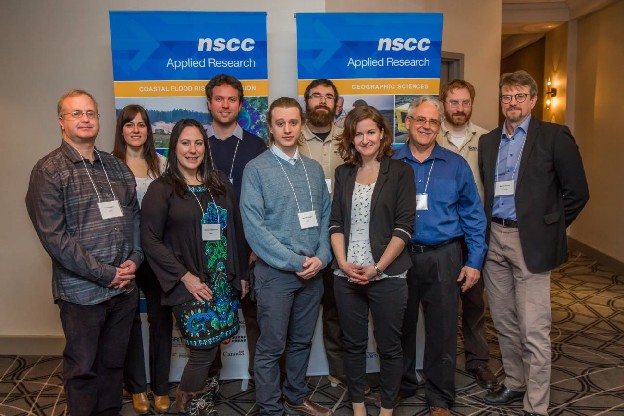 Figure 2 NSCC-AGRG coastal team at the workshop. Left to right, Sean Dzafovic, Ariel Vallis, Presenters: Candace MacDonald, Nathan Crowell, Kevin McGuigan, Matt Roscoe, Kate Collins, Tim Webster, and David Kristiansen along with Anders Ekelund of Leica Geosystems.
Additional materials related to topo-bathymetric lidar research, including the presentations, are available at AGRG's website: http://agrg.cogs.nscc.ca/bathy_lidar_research