MARK YOUR CALENDAR! Tuesday, March 3, 2015
NSCC'S Applied Geomatics Research Group will be hosting a Free 1-day workshop:
"The Results of the Topo-bathymetric lidar missions"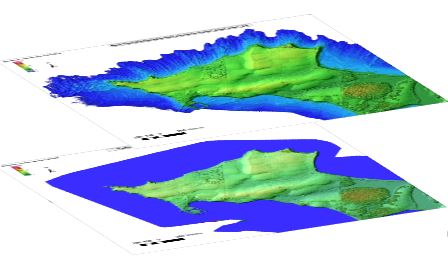 At the Baronet Ballroom, Delta Halifax, 1990 Barrington St., Halifax, NS
On Tuesday, March 3: 9:00 am - 4:00 pm
Complimentary Lunch & Refreshments
Using NSCC's new Chiroptera II sensor, researchers from NSCC's AGRG along with several project partners conducted the first Topo-bathymetric lidar missions in September 2014. AGRG partnered with Leading Edge Geomatics for the airborne operations to survey nine study areas across Nova Scotia & New Brunswick testing a variety of applications in coastal and freshwater environments. We invite you to join us as we present the results of the missions and the benefits of this technology.
Please RSVP, we have a limited space!
Tim Webster, PhD
Research Scientist
Applied Geomatics Research Group
NSCC, Middleton, NS
Email: Tim [dot] webster [at] nscc [dot] ca
Download the Poster(pdf)